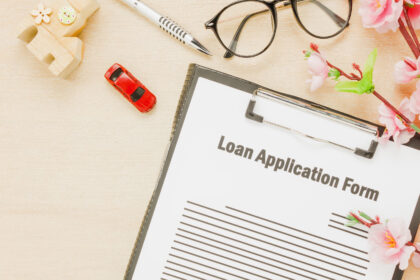 To start any business, you need some money. The type of business you're starting will determine the capital you need. Many people have great business plans but don't have the means to finance it. While some are lucky to have people finance their business plans, some are not. This can make one sad! And even when your bank decides to grant you a loan, you must have collateral. What do you then do? We've got good news for you. You can get business loans without collateral! Sounds great? Of course, but how exactly is this done?
How To Get Business Loans Without Collateral
As a person just about to start a business, you may not get the needed amount as a startup if you go to the non-bank money lenders. Why? When you go to them, they'll ask to see your cash flow projections. Your cash flow will show how much you make as income per time. This will then show how much they can loan you.
But, since you are just starting, you may want to look at non-bank lenders such as religious bodies; churches and mosques; Groups like Social clubs, Alumni groups and so on. These groups can lend you money without asking for your cash flow. They can offer you a business loan without collateral because they are people you know and relate with. In this case, here's what you do.
Have a solid business plan
Consider your cashflow
Clear your credit report
Find out about business money lenders
Have a solid Business Plan
You need a business plan that will state your business purpose, revenue generation, growth strategy, detailed financial statements, and cash flow projections. Also, you must state in clear terms the purpose of the loan you're asking for.
Most non-bank lenders won't ask you for a business plan. But, you will have to show a strong record of revenue generation for at least a year. So, to obtain business loans without collateral, you need to prepare.
Consider Your Cashflow
Before you go to any lender, think of your cash flow so as to ensure a solid repayment plan. Your cash flow is very important because, it will not only show how much you can get as a loan, but also assure the lenders you can repay!
If you fail to pay up, you'll block your chances to borrow in the future. And for a business loan without collateral, your cash flow will tell a lot.
Clear Your Credit Report
A bad credit report may mean NO to future loans. But, it is still possible to obtain a loan, only at a higher interest rate. You wouldn't want that. So, if you already have a debt to pay off, the fastest way to raise your credit score is to pay off debts as fast as you can. If your total debt is more than 25% of your available credit, it will affect your credibility. You can check your credit report here.
Find out about Business Money Lenders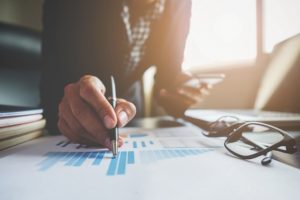 You will easily learn about the different non-bank lenders online. They mostly advertise through various social media. You can as well ask around from people who may have had dealings with them, or have heard about them.
Doing this will help you know each lender, their offers, mode of operation, terms and conditions and so on. While some lenders offer fixed loans, others offer varied loan rates.
However, getting a business loan without collateral from non-bank lenders can attract a higher interest rate than that of the banks. You need to prepare for this, do your due diligence and then go for it.
Loans Without Collateral: 10 Popular Business Loan Platforms in Nigeria
Lidya.co
KiaKia.co
One Finance
C24 Company
Paylater
Zedvance
SMEDAN
Quick Check
Ren Money
Specta
Lidya.Co
This is an online platform that gives businesses access to finance. They offer small and medium-sized businesses loans without collateral between $500 and $15,000. According to the founders, Lidya uses technology to assess the risk before granting the loans. They check if it allows them to offer financial products to customers at a low cost.
KiaKia.Co
The name KiaKia comes from a Nigerian language which means "Fast Fast". Their solution is very simple and fast, but highly effective and efficient. They are into digital money lending to Nigerian businesses.
They offer loans from N10,000 to N200,000. This is within the least time of 7 days and the highest of 30 days. KiaKia has a fast loan approval process. There are no location barriers. Also, no paperwork is involved. However, the highest loan they grant is low, and there's a processing charge.
One Finance
They were known before as One Credit. It is a credit facility company that offers short-term consumer loans to credit-worthy people with limited access to finance. Their repayment cycle is typically between 3 to 6 months. The loan amount is up to N200,000 or more.
C24 Limited
C24 is a microfinance company. It was founded with the sole mission to provide retail loans for consumers in need of quick financial solutions. Their least loan amount is N40, 000 and the highest limit for a new customer is N750, 000. On the other hand, old customers can obtain up to N1, 000,000.00.
But, both depend on borrower's capacity to repay. They assess based on cash flow and other set criteria. Their online loan process is simple. It helps applicants avoid stress.
More Business Loan Platforms That Don't Ask For Collateral
Paylater
Paylater is an easy and totally online lending platform. They provide short-term business loans without collateral to individuals and small businesses in Nigeria. This can also help to cover urgent cash needs for people.
With Paylater, you can get up to N 500,000 loan. No collateral. Your funds are typically received within 1 to 3 business days, on approval of your application. Timely repayments can grant you access to higher loans.
Zedvance
Zedvance is a finance company which provides consumer credit to people. You can borrow up to N3, 000, 000 in less than 24 hours. The company specifically provides loans to salary earners. But, they can also offer a loan if you run a business with it.
SMEDAN
This is a government plan that needs no collateral. It offers quick and easy business loans to Nigerian SME's. The main goal of the organization is to promote entrepreneurship among Nigerians. Also, it is to provide capital to start the business. They give least amount of N100, 000 and highest of N2, 000,000.
SMEDAN also provides business owners with practical experience. This will help them run their business very well. Things needed include any recognized National ID Card and a good business plan.
QuickCheck
It is a modern lending platform for people and small businesses. QuickCheck uses mobile technology to enable them to gain access to financial credit.
According to them, users can access quick and stress-free loans of up to N30, 000. No collateral is needed. It's within a period of 15 to 30 days.
Business Loans Without Collateral Are Possible
RenMoney
Renmoney is another online money lender. They are fast and easy. No collateral or guarantor is needed. Their repayment plan is easy and have competitive rates.
Their loans are made to meet your financial needs well. So, if you're employed or run your own business, you can get a loan of up to N6,000,000 today.
Specta
It is an online lending platform that also gives business loans without collateral. You can get up to     N5, 000, 000 in one transaction, all within 5 minutes! Paperwork and visit to an office aren't needed.
With Specta, you can take care of urgent personal and business needs anywhere, anytime. They offer quick loan services to both individual and corporate business owners.
What are you waiting for again? The time is now to pursue your dream business!
Also read: Set Up Your New Lifestyle Business In 10 Simple Steps