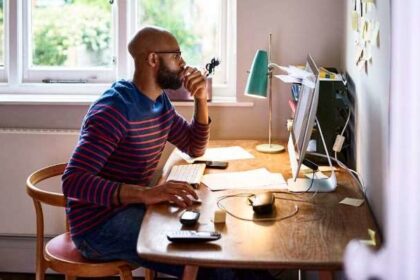 So many changes have affected work culture lately, and we're sure more than a few people are wondering: what do I need to work from home seamlessly?
With the advent of the COVID-19 pandemic all over the world, companies like Twitter, Facebook and Google embraced full-time remote working style for their teams.
The economy took a hit during the pandemic: and many realised that working remotely or from home was a handy solution to slowing down the spread of COVID-19 while businesses resumed.
Did you know that Richard Branson works from home? Hear him:
"We like to give people the freedom to work where they want, safe in the knowledge that they have the drive and expertise to perform excellently, whether they are at their desk or in their kitchen. Yours truly has never worked out of an office, and never will." — Sir Richard Branson, Virgin America
So while it was a growing trend in Europe, America and other parts of the world, most African countries only considered remote working because of the pandemic.
What do I need to work from home? Here's a list to help you
Some of the tried and tested ways that have worked to make remote working seamless are:
Use different phones
Designate a room to use as an office.
Power supply
Be professional even at home
Raise the bar. Be serious
Time management
Internet connection
Laptop
Comfortable Furniture
A calendar
A vision board
Inspirational decor
Healthy food
Using different phones makes working from home easier
You need a phone that is strictly for work use; one that you can switch off when the workday is over. You can use Skype on your laptop or personal computer. You can get free calls Skype to Skype. Using a headset helps you talk and type.
Designate a particular room to work from home
If you have a study, you can make it your workspace. Know when work stops. Use noise-cancelling headphones that shut out non-professional sounds of birds chirping or sounds from domestic animals in your environment. One of the dangers of working from home is a lack of work-life balance. When you leave your work designated space, recognize that work is officially over.
Electric Power supply is key when working remotely
If you live in Nigeria, the power supply is an issue. Be aware that your backup generator should have a backup or you will be disappointed. Should your generator have a fault, it will cost your business in revenue or proper customer care. In West Africa, the same advice applies; make backup plans for the loss of power supply so you don't have to look incompetent to your clients.
Anywhere can be your office
You can turn your local coffee bar into an office. Your local pub or hangout can also double up as an office space. If all else fails you can pop into a co-working space in your local government area. All you need is your computer and internet connection and you can work and make adjustments to your work, and carry out your responsibilities comfortably.
Be professional even when you are speaking from your living room
Be smart and efficient. Don't run your business like a newbie even if you are one. Upgrade and keep upgrading. Invoice promptly and chase payments like a professional. Do your paperwork.
Remote working should not stop you from raising the bar
When you work with large corporations, Maintain alertness and observe their processes and replicate where applicable.
Trust is a priority when it concerns remote working
Trust is important between your boss and colleagues; you should do everything to not erode trust between your team. Trust yourself.
Put your best foot forward. Do your part. Help out. Put in the work and the time needed. Do not overwork. Deal with the impostor syndrome.
Time-management while working from your living room
Working from home sometimes implies that your time is flexible. You don't want to be working when your teammates are out having a good time because you took a nap in the morning which is reputed to be the most productive time for most online work. Set regular hours and stick to them. This protects you from excessive overtime because you are not keeping yourself accountable.
Colours in your remote working space
Colours affect your mood.
Be particular about the décor of your workplace. Throw a lot of bright coloured pillows around.
Blue kindles your reasoning and efficiency and yellow increases the power of your imagination while red encourages exploits.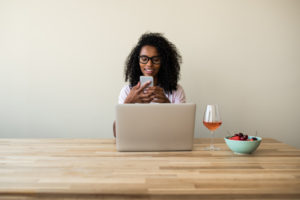 Working internet connection
When the weather is bad, getting a great internet connection is tough. In Africa, internet penetration is nowhere near where it should be, even with two or three different internet connection modems, you cannot guarantee perfect conditions from your internet provider.
You should provide for more than one internet connection to avoid excuses. When it comes to remote working, a subscription from a good internet provider is a priority.
Things you need to work from home: A laptop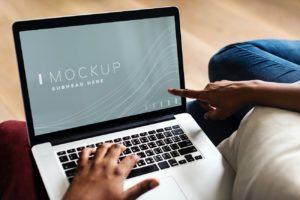 You need a laptop.
Working from home should not mean that you are trapped at home. With a laptop, you can work from a library or a coffee place. Save yourself the stress of having cabin fever by equipping yourself with a laptop.
Get good furniture
One of the dangers of being stationary is developing bad posture. A simple solution to that is getting great furniture. Don't use dining chairs or living room sofas. Get proper furniture that takes into consideration the fact that you will be sitting still for four hours at a go before taking a break.
You need a calendar
There is nothing worse than skipping important deadlines because you did not check your calendar. Using a google or outlook calendar to monitor your meetings and remind you a day before and an hour before your meeting helps you manage and organize your time so you don't miss important meetings.
Vision board as part of workspace decor
Keep a vision board in your workspace.
You can put up your ideas, to-do lists and build concepts to make problem-solving easy at work. You can put up a new inspirational quote at work to keep you motivated.
Put up art on your study wall
Putting up art, a wall painting or charcoal painting in your workspace will improve your creativity. Fill up your space with beauty and let your style shine through. Put up content that inspires you to create your best daily. This serves as a reminder that your job is more than writing and replying emails.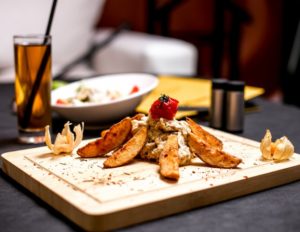 Working from home should not stop you from eating healthy
One of the disadvantages of working from home is developing unhealthy eating habits because you are worried about meeting your deadlines. Eating vegetables and salads is the best way to avoid eating chocolate and cake all the time.
Eating right will ensure that you are attentive and your efficiency remains high all through the day.
Also read Top 10 Apps That Are Great For Your Business… And They're Free