Let's be honest. The first thing that comes to mind when you hear the word blog is Linda Ikeji and Instablog. If you're Insta-savvy and we ask you to lengthen the list, you'll ad Tunde Ednut and Gist Lovers Blog. And this is okay. This is what blogs used to be known for until content marketing became a thing and blogs morphed into marketing tools. That's why we're talking about what blogs are used for and how you can cash out in your business with a blog.
What really is a blog?
The word blog is short for weblog, and it means web journal. You may have kept a journal when you were younger so you get that. So in terms of growing your small business, a blog is a section of your website that you update with regular content on a regular basis. And it's very useful for online marketing.
What Are Blogs Used For?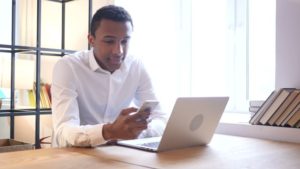 We'll share 7 uses of blogs, and hopefully, you'll find something that inspires you to begin blogging for your business.
Marketing at low costs
A better relationship with readers and customers
It increases your sales
People have a reason to keep visiting your site.
You can come tops in search engines.
Blogs stimulate engagement
You get to understand your customers better.
Marketing At Low Costs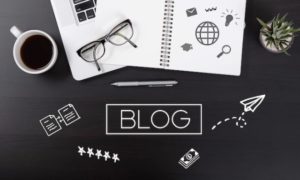 Office desk with a notebook computer | InfopediaMarketing and advertising budgets don't come cheap. If you have put in the effort to create something of value, it only makes sense that you would want to advertise it. Blogging on your business website is one of the cheapest ways to market your business. For one, you're leveraging on search engines to show you to many people. Also, you have the perfect opportunity to sell your business to your customers and buy their loyalty permanently.
Better Relationship With Readers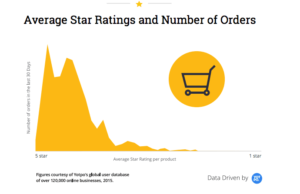 Just as people are more likely to buy from somebody they trust; they are more likely to trust your business when you are constantly sharing with them about your products and services. If you do things well, your readers will see how much you care, they will bond with you. And before long, you'll be smiling to the bank.
It increases your sales
Between building a relationship with your potential customers; getting more visibility from search engines and building trust with your readers, there can only be one result. And there you have increased sales.
Now that you have the traffic coming to your website through your blog, you have an opportunity to convert that traffic into leads.
Just like every blog post you write is another indexed page, each post is a new opportunity to generate new leads. The way this works is really simple. Just add a lead-generating call-to-action to every blog post. However,  these calls-to-action lead to things like free ebooks, free whitepapers, free fact sheets, free webinars, free trials … basically, any content asset for which someone would be willing to exchange their information.
Understanding What Blogs Are Used For

It increases the traffic as people keep coming
Brand awareness is a very important part of marketing and blog posting lets you show your followers a personal side to your business.
You can open up your brand message and engage existing and prospective customers. Still wondering what are blogs used for Blogging will give people a sense of your business standards, business character, vision, and the personality of your company.
You come tops in search engines
What are blogs used for? Blogs increase your SEO. Fresh content is still a key to beating out your competitors in the search engine results page. Use keywords in your articles. List the keywords, topics, and categories you want your business to be found with. Use these words, and related expressions when writing your posts.
Of course, whether you actively seek these out or not, blogging regularly about your business will naturally increase your presence in search. Consistency with blogging will increase results.
Keywords and topics on your website are a significant way in which Google (and other search engines) find your site for these searched words.
Blogs stimulate engagement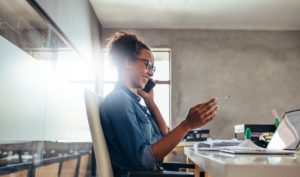 Again, another way blogging can benefit business owners is this. Work with influencers as a part of their content marketing strategy. You would generally give an influencer your product to have or use. This will be in exchange for a blog post reviewing the product and your company. The key here is to make sure you work with an influencer that your customers admire or follow. the end goal is to increase engagement.
You understand your customers better
The whole idea behind blogging will give your customers better access to your processes as a business. The more they know, the more they understand. Then they'll give you feedback, as your relationship progresses. This helps you understand them better, and enables you to improve the user experience with your product.
What Makes Blogs Important?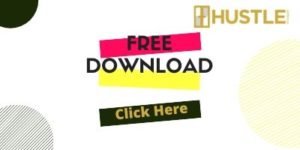 Search engines love new content, and as a result, blogging is a great search engine optimization (SEO) tool.
Blogging provides an easy way to keep your customers and clients up-to-date on what's going on, let them know about new deals, and provide tips. The more a customer comes to your blog, the more likely they are to spend money.
A blog allows you to build trust and rapport with your prospects. Not only can you show off what you know, building your expertise and credibility, but also, because people can post comments and interact with you, they can get to know you, and hopefully, will trust you enough to buy from you.
Blogs can make money. Along with your product or service, blogs can generate income from other options, such as advertising and affiliate products.
Blogging is flexible and portable, making it a great option for people who be a lifestyle entrepreneur.
Free Download: How To Write Topnotch Blog Articles 
Also read: Why Your Small Business Needs To Start A Blog Immediately