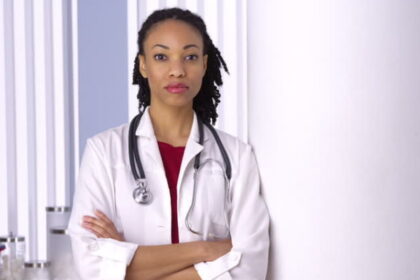 In this whole era of side hustles, doctors are not left out. In many cases, the side hustles are as a result of the doctor's love for something other than medicine. Other times, it's the need for multiple streams of income that motivates doctors to have a side business. Whatever the reason, we're all the way here for it. I mean, Twitter's Aproko Doctor is a huge inspiration. This article highlights 10 cool side business ideas for doctors.
Of  a truth, there are many side hustle ideas in Nigeria. While some are common, some are not. And as years roll by, more ideas spring up. Some side business ideas do not even require any form of expertise while some do. Also, some of these hustles may need little or no capital to start. It all depends on many factors. Your interest and availability go a long way.
Why Do Doctors Need Side Business Ideas?
You'll agree that being a doctor is noble. Often, you hear children say they want to become one. They naturally earn respect because of their roles. And these live-saving duties are maybe on a per minute basis. If not less. So, for people that help in saving lives, they deserve a good life too. Right?
In the past, doctors hardly engaged in side hustles. First, their job is a very busy one. They barely have time for pleasure. Also, their work schedule is tight. Before they consult and do ward rounds, a better part of their day is off. And naturally, the next thing would be for them to relax after a busy day. So, there's really no time to do other hustles. This is even aside emergency cases.
While most doctors make a good living as doctors, it's no secret that salaries have been declining throughout the industry for years now. If you want to make some serious dough as a physician, you'll need to branch out a bit. You may have to consider some side hustle ideas in Nigeria. And these sidelines will help to pad your income. There are several cool side business ideas for doctors and we will be highlighting some of them. Let's know which one's your favourite.
See These 10 Business Ideas For Doctors

As a doctor, your reputation is important. And as a result, your side business should impact positively on it. As much as you need some business ideas in Nigeria, they should befit your job. Here are ideas for the best side businesses for a doctor to be involved in. Some of them are good as a passive income for doctors. Let's get to it, shall we?
Home service
Represent Pharmaceutical Companies
Sell medical supplies
Publish a medical blog
Tutoring
Consulting
Writing
Speaking/Podcasts
Real estate
Home Service And Remote Practice Are Great Side Business Ideas For Doctors
As a doctor, you are registered with the appropriate council to allow you to practice medicine within the country. But you probably don't have the funds to start your private clinic. You can start a home service to specific patients whose cases don't need the hospital or its equipment. A bit of warning, though. Source your patients outside of your employer's pool.  You will get sued if there is a clash of interest.
You can source your patients in your hood. This set of people probably know you're a doctor already. So, start with people that trust you enough and believe in your expertise. Simple consultations that won't require huge medical supplies will be just fine. As time goes on, you can start a main private practice if you so desire.
Also, thanks to the widespread availability of inexpensive web cameras and video chat programs like Skype; more doctors than ever are providing care remotely. Patients get cheap medical advice from qualified professionals and doctors avoid spending a lot on administrative overhead. Top telemedicine contractors include iSelectMD, NowClinic, Ringadoc and American Well. The American Telemedicine Association is a great resource for doctors interested in providing telemedicine consultations.
Pharmaceutical Companies Representative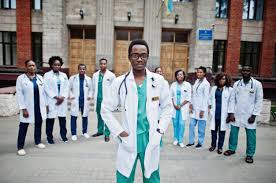 Medical personnel pose outside a hospital | Shutterstock
You can become a rep of some pharmaceutical companies and help to market the drugs they manufacture. You could even end up opening a prescription store (in collaboration with a pharmacist). Be careful though. Your desire to make some money shouldn't overshadow your ethics. You don't want to be sued for malpractice and misrepresentation.
So, in order to engage in this side business idea, go through the right channel. As suggested earlier, you can partner with a registered pharmacist. This will earn you an additional income and still make you ethical in your line of duty.
Medical Equipment and Supplies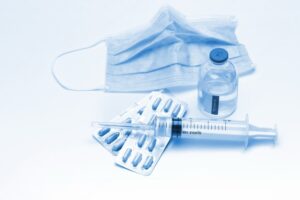 A downtime in procuring supplies and urgent medical equipment in establishments could be an opportunity. You can approach companies that manufacture these supplies and craft out a partnership with them. This will allow you to market and sell these products for them. 
You can bet that this is a good business idea for doctors. You might want to take advantage of your medical links across hospitals and medical facilities to increase request. And this does not in any way affect your job as a doctor. That's why it's called a side hustle idea.
More Side Business Ideas For Doctors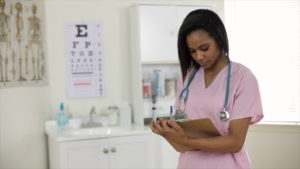 Publish a Medical Blog
Learn SEO optimization, build your website and write on various medical topics. Make sure you choose topics that will interest both medical and non-medical people. And not just the topic, ensure you use words that they can easily understand. This will help increase your traffic and allow you to earn via Google Ads.
Alternatively, you can also earn via related (medical) affiliate marketing. This will guarantee you extra earnings and set you up as an expert in your field. And if you are a specialist, your expertise will surely come to play. Blog on your area of specialization as well. There will be people who need your expertise. By so doing, you'll be helping different people even online.
Tutoring
Tutoring as a side business for doctors requires interest. You can teach if you have a passion for it. Be a part of the success of the upcoming medical generation  by passing on knowledge. You can do this online or offline. You can also help them to be better medical practitioners or just to pass their medical exams. A couple of hours in a week might just be what a medical student needs to pass the  dreaded MBBS exam.
Consultation As A Business Idea for Doctors
You can become a consultant if you are a specialist in your specific field. This could be to medical facilities or government institutions. You can become an expert witness for the state prosecution or public defender. What these institution or facilities need is your expertise and they are willing to pay for for it.
Writing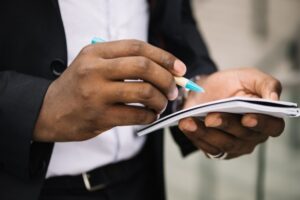 Writing is also a good side business for doctors. Look at it differently from writing for your website. You could write a medical ebook. Write on a topic with huge public interest, passing knowledge as a qualified medical expert. To hold the public interest, try to write without many medical terms.
Also, you could start a newsletter for medical facilities. Give them the latest developments in medical equipment and supplies. Using their response, you can start medical equipment and supply business.
Besides, you can guest write for other blogs and websites. Writing has a huge potential to earn big as a side business for doctors. But you have to develop it so it grows into financial gains.
Speaking Is A Side Business Idea For Doctors
I am sure all of you have been to medical conferences and listened to other doctors present on various topics. Many of those doctors are paid to speak at those conferences.  If you have deep expertise in a particular subject, you could travel around enlightening others.
As you enlighten others, you also earn. According to the Nigerian Medical Association, it holds training courses for doctors. Also, it participates in radio programmes and TV talk shows. This is a good avenue for you.
Also, apart from the conference circuit, you could be a guest lecturer at a university or medical school. Just as the case with conferences, if you are an expert or a specialist, you can make some money. This is because you are seen as an authority in that field. So, you earn both respect and money as an expert. Give out informative lectures on the subject. This is what I call 'earn and impart!'
Real Estate: One Of The Coolest Side Business Ideas For Doctors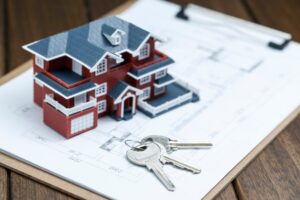 This is probably the number one side hustle doctors engage in that has zero correlation to their medical degree.  As Nigerians, you should know that real estate is a viable business. Real estate is a good way to make passive income for doctors. And if done well, it definitely can be a nice source of income. It doesn't disturb you in your line of duty too. 
Also, some doctors are very artistic. And this is normal, and part of life. If you have a creative side that you would wish to explore, you can engage in any of the following:
Painting portraits
Fashion design
Baking
Designing shoes
That's all docs, I hope this makes me eligible for a discount from your side business. Which one of these side business ideas for doctors appeals to you? Share with us in the comments.
Conclusion
Exploring side hustle ideas in Nigeria is the order of the day. A side business is not just a cool idea. It has become necessary if you live in Nigeria or Africa at large. You want to be able to pay your bills and live out your passion. Apart from these, you'd want to enjoy a great work-life balance. Whatever you choose to do, just make it great. What's your side hustle? Or which of these business ideas for doctors will you try?
Also read: Did You Know You Could Own An Online Store Without Money? Here's How.