There are many reasons why your business needs a blog. Any business that does not have a blog in 2020 is leaving money on the table.
"Content is king, but distribution is queen and she wears the pants." Jonathan Perelman
Many people today make buying decisions by browsing the internet to find what they are looking for. If you want to buy a mobile phone or a lawnmower, you would most likely have your assistant do some research. Or you get on the internet and do a google search. According to SEO experts, businesses with blogs make more money.
Companies can get found on the internet if you have a blog with content online.
Companies can get a personal domain, which is easily affordable. You can also get a WordPress blog if you are not ready to make any technical expenses.
The important thing is that your company should be putting out content that shows that you are an authority in your field. There is no reason why customers cannot connect with you online in a minute.
Below are 8 reasons why your company needs a blog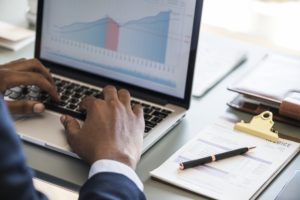 Boost your search engine rankings
It amplifies your voice
It enhances your social media presence
Distinguishes you from your competitors
Improves your credibility
Increases your web traffic and sales
You build a community
You learn more about your business
It will increase your SEO
When you have great SEO, it is easier for people looking for services you offer to find you. When you create original content, Google will prioritize your content. Most company owners hardly update their website. A regular update on your blog will help improve your SEO and get you in Google's good books.
It amplifies your voice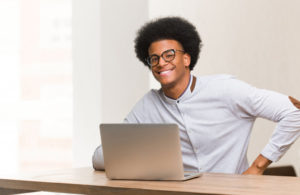 Your blog post makes your company personable. It gives it a human face. Connect with your readers by writing in a friendly voice that people will grow accustomed to hearing. Do not be about selling your products or services directly. If you are approachable and helpful, your customers will naturally reach out. When your audience gets used to hearing from you, they will ask about anything you sell and buy.
It enhances your social media presence
Share your blog posts weekly via your social media platforms.
Every time you publish a new post, share on Facebook, Twitter and Linkedin.
Users via these platforms are very interactive. When you put up consistent informative and interesting content, your users will come back, visit regularly and drive quality traffic back to your website. If you focus on building captivating content, your users will share your posts on their social network, boosting your traffic and online reputation.
It distinguishes you from your competitors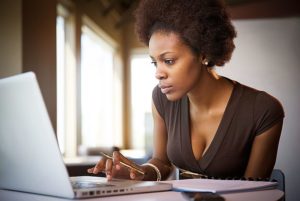 A static website has a disadvantage in that it does not display new content. It is like an online catalogue. A blog creates fresh and timely content that will give your business an edge over other businesses.
Why Your Business Should Have A Blog Contd.
It improves your credibility
Listing a bunch of services on your website is different from showing potential clients what you do and how it can help them. Blogs help to communicate to your clients that your company is genuine, dependable and steadfast.
It increases your web traffic
Link building increases traffic. If you link your blog to social sharing sites like Quora and Medium or social media sites like Facebook, Twitter and Linkedin, you are building links that improve your web traffic and grow your brand awareness. When you write keyword-rich and, interesting posts, you have a higher chance of Google serving up your posts in the search results.
When your blog is regularly updated, it helps you drive traffic to your business. The more traffic you have coming to your website, the higher your chances of making a sale.
It helps you build a community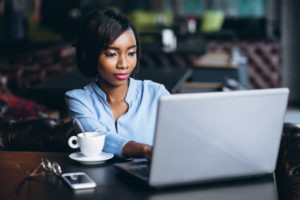 The future of social media channels is community building. As your blogs attract people who are interested in your niche from the different corners of the world, you will get the satisfaction that comes from community building.
Your blog can become a place where networking, interacting and having problems solved, happens. In conclusion, this is the satisfaction of becoming a go-to for industry information and building a worldwide brand that adds value.
You learn more about your business
No one knows everything about business in their niche. Every day is a test in how well you learn. The latest trends, and issues which include news, are great blog topics. Business is about challenges and victories. Write about this.
You can explore the possibilities of collaboration with companies in your niche. You can talk about the changes that have had to happen because of COVID-19 in a blog post.
Your posts help you face and address the issues in your industry, strengthen your business and improve investor confidence. Devotion to your brand is seen in what you blog about.
Also read: 6 Ways To Make A Lot of Money Online