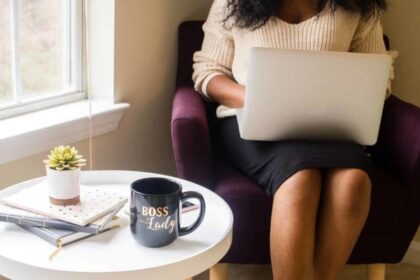 As any small business owner will tell you, in the early stage of your business, you're most likely jack of all trades. This is because, at the beginning, you are the accountant, the janitor, the admin officer and the marketer. Just thinking about it alone is stressful. But thankfully, this is the 21st century where robots serve us food and make our beds. So, automating a few business roles cannot be a big deal. There are apps for almost everything, including some parts of your business. And we're going to be showing you the best free apps for small business owners. With all the things you have to worry about paying for, apps shouldn't be one of them. Not in the early stages at least.
Use of Free Apps For Small Business Owners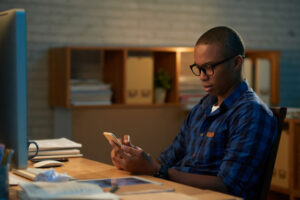 There are several kinds of apps available to small business owners. And some are similar in function. Some of them are free but have limited functions. Although as a small business owner, these functions should be good enough for you. But one can purchase the premium version as the business grows.
These apps are a blessing to every business owner. Their benefits vary in terms of function. While some are great for designing, some are of great help in writing contents. And at the same time, some of them help you organise your tasks and track as well. Whatever function each app serves, they all help to simplify your tasks and enhance output.
Every business involves activities such as scanning and sending a document to a potential client. It also includes making payments, editing pictures, or making photocopies of documents. All of these things take time. And if care is not taken, these little tasks have a way of slowing down business operations. See our list of the best free apps for small business owners.
A List Of Free Apps For Small Business Owners
LinkedIn
Wunderlist
Scanner App
Gusto
PicMonkey
Shopventory
Square
Fresh books
Trello
Canva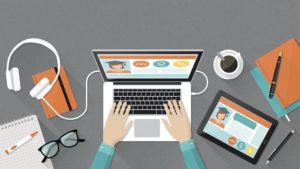 LinkedIn
You probably use LinkedIn. It's a social media app but more professional and career-oriented. It's a good place to build a professional community. Also, LinkedIn affords you the chance to hire employees or freelancers. You can as well market your business and even pitch to investors.
As a small business owner, you might not be able to afford placing adverts for vacancies. And using recruitment agencies is out of the question. So, the best means to use is the social media. And LinkedIn is a mobile app for small business owners where you look for team members to grow with.
Every serious business owner is on LinkedIn. It is a community of both professionals, entrepreneurs, big businesses, and even startups. And using the app means you can easily find the right person for a position. Also, you can find suppliers for your raw materials as the case may be.
Wunderlist 
This is a to-do list that you can share with your team. If you were on Wunderlist before, now you can migrate to Microsoft To Do. It syncs automatically so your employees can see what items are done and which ones are still pending. You can call this app a smart daily planner.
The basic version of Wunderlist is free. And this is just what you need as a small business owner. Wunderlist for Business is $4.99 per user and it lets you delegate tasks to your employees, make subtasks, set deadlines and reminders and add notes.
That's not all. Wunderlist allows you to have as many lists as possible if you like to sub-sort tasks into many different categories. And guess what? Wunderlist is a free app that can be accessed on the Web, on Mac OS X and on all mobile devices.
In essence, this business management app helps you to have an organised work and business pattern. It's a good reference point for all employees to keep tabs on their activities.
Scanner App
The scanner app is another mobile app for small business owners. You'll need it from time to time because documentation is important in business organizations. In every business and organization, records must be kept. For this sake, documents will be needed. The Scanner app comes in handy here.
The Scanner app turns your mobile phone into a portable scanner. It saves you the stress of going to business centers. With the Scanner app, you can easily scan documents, receipts, pictures, or even reports.
All you need do is open the app and point your camera at what you want to scan. Then, watch the app do its thing. You can imagine an employee that forgot to take a document along to where he went. Such wouldn't need to come back to the office. A call to a colleague will save the day. And as much as the colleague has this app, stress is reduced.
Gusto
This business management app was formerly known as ZenPayroll. Gusto can make work easier. It is a finance and accounting app. Gusto is one free app for small businesses. You should look out for it. And what does it do?  Gusto does payroll for companies.
Basically and as stated on their site, "Gusto makes it easy to onboard, pay, insure, and support your hardworking team." In other words, it is an app that takes care and simplifies your finances.
Gusto has features for advanced payroll systems, automated tasks, automated taxes, compensation management, and collaboration. Are you a small business that needs to pay employees, taxes, or other expenses? Then go download Gusto.
PicMonkey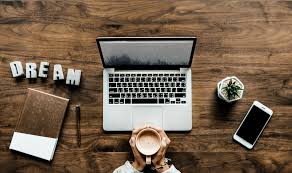 If you can use Canva or Inshot, then you can use PicMonkey. PicMonkey is an app that helps you have and maintain your social media presence. It is no longer news that without social media platforms, business marketing might be a little challenging. This is where PicMonkey comes in.
Outside this, PicMonkey is a free app that helps you edit pictures. It assists in graphic design and photo editing tools, as well as a large selection of design templates. These templates include wedding invitations, announcements, thank you cards, or even complimentary cards.
Also. we all know that pictures leave a greater impression on people than words. And as it is now with social media, images are great content that hold your audience spell bound. So, if you are new to photography, you need not worry. Picmonkey is one of the free apps for small businesses. It will be a great guide in creating and editing pictures. And you can be sure of creating an overall great content for your business.
More Best Free Apps For Small Business Owners
Shopventory
Shopventory allows small business owners to make informed decisions and operate more efficiently. It comes with a set of robust features which include barcode scanning, customizable alerts, vendor management, purchase orders, user access control, and spreadsheet bulk upload.
Also, it offers easy-to-use features such as variants, multiple categories, product photos, and pricing, which simplify the creation and management of inventory items. Shopventory is easy to use and can be integrated with Square.
Square
If you're a small business owner looking for an easy way to accept credit card payments, then you need Square. It helps you understand the complex world of credit card processing. Also, Square allows business owners and entrepreneurs to issue virtual gift cards; a QR code scanned from the customer's smartphone for funding.
To avoid confusing fees and complicated merchant statements, Square has built a great reputation for itself. It offers simple and flat-rate credit card processing fees for small businesses. This way, all of the complications and mistakes associated with the traditional way of making and receiving payments are eliminated.
Fresh Books Accounting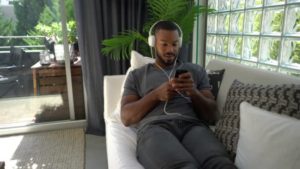 The FreshBooks mobile app is a must-have for small business owners who are constantly on the go. You can connect to your clients, update your books or check reports wherever you happen to be.
Here are some of its powerful features:
Create and send professional invoices
Scan receipts and add them to your expenses
Respond to client questions and feedback about invoices and other documents
Check if a client's viewed an invoice or if it's overdue
Sync to your desktop and other apps instantly
Trello
This simple project management app is also one of the mobile apps for small business owners. Trello lets you set tasks and track its progress. This works for you and as well for your team members. It is very easy to use.
Canva Is A Free App for Small Business Owners
This is a popular app you can easily use to create social media images. Also, you can edit photos without any graphic design knowledge. It is easy to use as well.
As a small business owner, you'll need at least two of these apps. Since their free versions are ideal enough for use, why not leverage these apps? Try them out and get ready for ease and growth in your business.
Also read: 7 Simple Tips For Setting Up A Functional Home Office