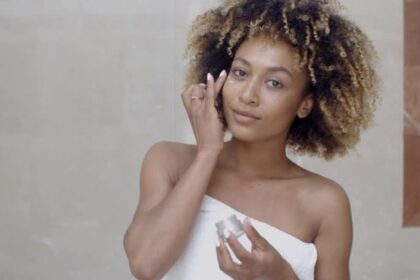 Should you shower every day? If you live in sub-Saharan Africa, this is a no brainer. Of course, you should shower every day, if you don't want skin problems. Obviously, people who live across the Atlantic cannot relate to this. There will also be Africans in Africa who wonder at the point of daily showers. Is it social conditioning or there are actual benefits? This is not really about showers but about the science of creativity and why some of your best ideas come to you in the shower.
There are those who argue for and against the subject. But we're supporting the motion that says: showering every day is good for you. And we have the data to prove it too. We'll get to that in a minute, but first, why would any dermatologist say you shouldn't shower daily?
Frequent showers dry out the skin

To help build your immunity

Some soaps actually kill off the good bacteria on your skin.
To all of the above, experts recommend the trio of moisturizer, melanin and mild soap.
Now that that's settled, let's talk about why showering every day is good for you, especially as a business owner or a creative. Let's explain the science of creativity.
What Is The Science Of Creativity?
And it's not for any of the reasons you might have guessed. As a creative business owner, your ideas are one of your best assets. And guess where the best ideas come from? Yep, the shower! In fact, scientists have proven that shower time is a time of enhanced creativity.
Recently, researchers Allen Braun and Siyuan Liu had a genius idea to track the brain activity of rappers doing freestyle and turn it into a research study.
The results? "We think what we see is a relaxation of 'executive functions'; to allow more natural de-focused attention and uncensored processes to occur that might be the hallmark of creativity," said Braun.
Essentially, the rappers' brains were relaxed as they churned out their creative lyrics on the spot and without rehearsing them. 
Studying creativity: Why do you then have your best ideas in the shower?
Dopamine. 
This is another ingredient that's very important for your creativity. The more dopamine that your body releases, the more creative you are, says Alice Flaherty, a renowned neurologist who researched creativity. When your body is relaxed, it will produce high levels of dopamine. 
Events like showering, exercising and taking a walk are some of the relaxing activities you do. Your brain sees these activities as triggers. So when you take a shower, for instance, your body is relaxed enough to produce dopamine. 
But that's not all. Another crucial factor is a distraction, says Harvard researcher Carson.
When you've thought long and hard all day about a problem, jumping into the shower can give you what scientists call the "incubation period" for your ideas. The subconscious mind has been working extremely hard to solve the problems you face and now that you let your mind wander, it can surface and plant those ideas into your conscious mind.
What the shower does for you is it distracts you and relaxes you at the same time.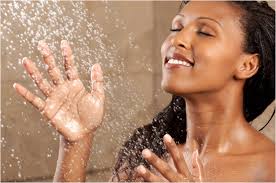 This gives your mind the freedom to ruminate on that problem. With your heightened levels of dopamine, you're sure to come out with a creative solution.
A relaxed state of mind is absolutely important to be creative, says Jonah Lehrer.
"Why do you need a relaxed mind for creative insights? When your mind is relaxed, you're more likely to shift your attention inward; toward that stream of remote associations emanating from the right hemisphere of your brain. 
It's different when you're concentrating, all your focus is on the issue that needs solving. This pattern is good for analytical problem solving, but not creative problem-solving. 
That's why so many insights happen during warm showers. In many ways, it's the most relaxing part of your day, before the hustle begins, and you're neck-deep in emails and meetings. It's when you're enjoying the caresses of warm water on your skin that you're finally able to hear the quiet voices in the back of your head. 
So the magical combination for creativity is relaxation, distraction and dopamine. And you're guaranteed to get it every time you take a shower. So now, answer the question yourself, is showering everyday good for you?
Science of Creativity: 3 Things To Do To Harness Your Creativity
Instead of looking for better ways to brainstorm or otherwise come up with ideas, let's make better use of the little ones that sneak up on us. Successful people recommend these three tips:
Keep a notebook with you at all times. Yes, even in the shower.

Distract yourself and disengage your mind often.

Overwhelm yourself with difficult tasks. They will help train your brain.
Who is going to take a shower right now? Care to share what new insights your daily showers are adding to your hustle?
Also read: Are You An Entrepreneur Or A Small Business Owner?