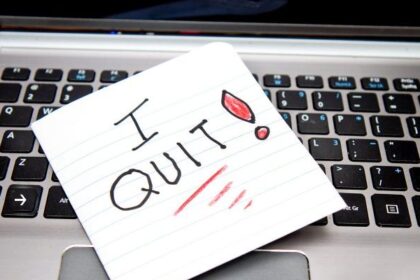 Let's face it, adulting is HARD. You have to think for yourself what to eat, what to do, who to date, how to make money. As if that's not enough, you have to figure out the decision of whether to leave your job or stay there. Clearly this is for people who have a love-hate relationship with their jobs. But it's not just them. There's another class of people who have great jobs, but their side hustles have become greater than their jobs in terms of what it brings to the table. Both scenarios are probably why you would hear a person say, "quitting my job saved my life.
Recently, I had the honour of interviewing a number of very courageous persons who in reality have said that quitting their jobs saved their lives. I'm going to be sharing my findings in this article. But let me say here that taking risks is risky, obviously. And it is hard because a risk is the younger sister of adulting. And all of them are hard in their family. But sometimes, risk-taking can be rewarding as you'll soon find out. Read their experiences below.
Quitting My Job Saved My Life…According To These People
The Gift Of Independence
"I grew up with the default pattern of African children – go to school, get a good job, marry, give birth, and die. But I hated it, so I planned to be different. Studied Cybersecurity in India, and returned to the country and got a good job by most people's standards.
After two years, I felt stifled and my life was not really what I had pictured it would be. So I quit, and I couldn't have taken a better decision.
Now I work when I want, and travel any time I feel like it. This freedom of independence saved my life; and I wouldn't be here if I didn't quit. Oh, and my business is doing awesomely by the way.
Victor O, Lagos
Quitting My Job Saved My Life From A Violent Boss
After 6 months working at a phone shop, it became clear to me that if I didn't leave I would probably be beaten to death. From verbal insults to violence and aggression, the place was toxic.
One beautiful morning, I came to work and the boss slapped me because I was an hour late. Slapped my head to the wall. My life flashed before my eyes. I calmly packed my bag and walked out into the shining sun. The sun gave me hope that things would turn out okay and my life would shine.
And my life is shining right now. Not by financial standards, but I'm truly happy. I make liquid soap and supply my neighbourhood. Hopefully one day my soap will go global.
Tomide A, Akure
Quitting Preserved My Sanity, Literally
"Quitting my job was a matter of life and death. Every day, I had to struggle between maintaining my sanity and pleasing my bosses. After graduation from high school, I got paid employment as the Personal Assistant to my boss. The pay was attractive. I could pay her bills, take care of a few things.
"But there was a clause. My boss was not very demanding, she only nags a lot. The screams and shout were becoming an everyday dosage. I could not take it anymore. On the day I quit, I was crying, I did not want to leave because I liked my boss. However, to remain mentally stable, I had to do it. And I did.
Today, I run and own my own laundry and dry cleaning business. I go to work at will since I now have a manager that answers to me every day. It wouldn't have happened if I didn't brave it and leave."
Pelumi A, Ikeja
My Job took My Life, Music Gave it Back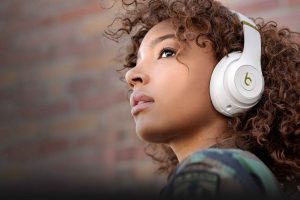 After working three years with a company, the management offered me a promotion with benefits. I'm talking salary increase, and all that. But it didn't make me as happy as music did. Work took all of my time. So I left to pursue my music. Before then I could only sing at church. Now, I have two albums, and very soon the world will be screaming my name. You'll agree that leaving my job saved my life.
S.D. Abuja
Owning My Happiness
Parry is a close accomplice who grew to become a brother. In his own words, "A  few months back, I was working in a job I had grown to hate. The environment there was toxic and employees were treated really badly. It made me sink into a funk, so I decided to change my situation. I knew I was the only person responsible for my own happiness, and only I had the power to change my circumstances."
Today, he is the proud owner of his fashion outlet.
These Tips Will Help You Leave A Job You Hate
Give two weeks notice, if possible. It is standard to give at least two weeks' notice to your boss when you want to quit.
Tell your boss in person.
Have a plan for what to do after
Keep it positive, or neutral.
Keep it brief.
Offer to help with the transition.
Write a resignation letter.
Say goodbye to coworkers.
You might wonder why I'm not advising you to just pick up your bag and walk out the door. After all, this is a job you hate. The truth is, no matter how you're feeling you must do the right thing. And the right thing is to follow due process. You want a clean break, and a fresh start. So leave on a positive note.