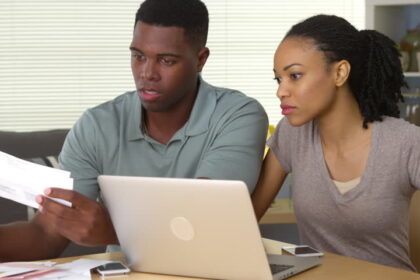 It's not uncommon to find couples who have succeeded both as marital partners. It's not exactly easy, in fact, there are those who say it is distracting to be in business with their lover. But it's been done and is still being done. If you're in the type of relationship where you and your partner love to do things together, a joint partnership is not a bad idea. That's why we have put together 7 businesses for couples that you and your significant other can start working at. What's great is that you can do it from home too.
Your joint business could easily bring you closer while you enjoy double the passion to make it succeed. If you both handle conflict well and you motivate each other, you can turn your passion into a business. Whether you're recently wedded or you have been married for a long while, this is a great venture to explore. Here's a list of 7 profitable businesses that couples can do together.
Check Out These Profitable Businesses For Couples
Blogging or vlogging
Restaurant and catering
Farming
Daycare
Counselling
Art Gallery
Gym or wellness club
Co-authoring a book

Blogging or vlogging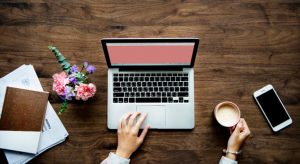 Blogging is a great business that couples should direct their attention to. It gives them the ability to be themselves while making money. Whether you are a couple who is dramatic or not, you can build a profitable business as a blogger or vlogger. This of course is lifestyle blogging.
 Blogging is a cool way to make money right from the comfort of your home. You and your partner can have your own blog where you talk about a number of interesting topics. Your topics could go from relationships to family affairs, to parenting. There's also the very important subject of family finances, and how you relate with in-laws from both sides.
By setting up a self-hosted blog, they start publishing great content, build organic traffic on the website, build a community around the brand, and start making money by selling ads. Blogging is certainly one stress-free and legitimate way of making money in this part of the world.
Restaurant and catering services 
Some people see cooking as hard labour, but there are people who enjoy it. If you have a spouse who can throw it down in the kitchen as well as you, and loves it too, that's a money-spinner for you. And you don't even have to be a chef to do it. Once you find a way to integrate tech into your new business, you're set, and you'll be smiling at your bank account in a short time.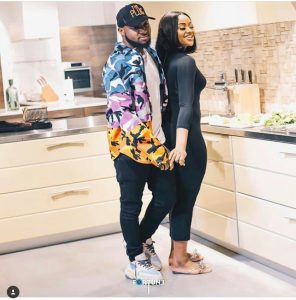 You can open a small cafeteria right in front of your home. And then your customers can either eat in, drive through or get meals delivered to their homes.
Farming business is another great business for couples
 
Africa is blessed with rich, arable land, and so many homes have a large space that's doing nothing. Sometimes, families have even invested in land that is just sitting around doing nothing. It's a great idea to begin farming if you have the space and the time for it.
Plus, in Africa of old, it used to be a thing to have a family farm. Now that we have tech and industrialization, there's no reason why we cannot go back to the good ole days. Only this time, bigger and better farms. You farm and sell the harvest in a farm shop. It's a great idea for a family business.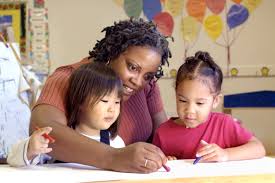 Due to busy schedules and crazy work hours, many parents need help minding their children. That's where you come in, with your big house and extra time on your hands. This is especially great if you have recently emptied the nest and miss the busyness of a house filled with kids.
You and your partner can run a daycare or creche in a part of the house. You'll be killing your loneliness and boredom, at the same time providing help for families.
Additional Businesses For Couples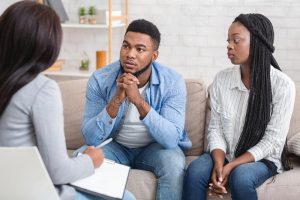 The great thing about relationships is how you learn on the job. It gives you the opportunity to share some of your lessons and experience with less experienced people, through counseling. A number of persons roam the street with burdened hearts. They are looking for who will give a listening ear that they can pour their hearts out to. Your spouse and you can offer your help and support, and make money from it.
If one of you is an artist who is either into graphic art or painting and you intend to start your own art business, then you might need your partner to help with the basic business necessities such as meeting regulations and ensuring that responsibilities are fulfilled. Your partner can help in writing a business plan while you both decide on a business name, and also get other essentials needed to start the business.
A good location is vital if you intend to open a gallery, for while you can operate your art business at home, you would need to showcase your paintings once in a while in a gallery.
Gym or wellness club is a cool business for couples to build together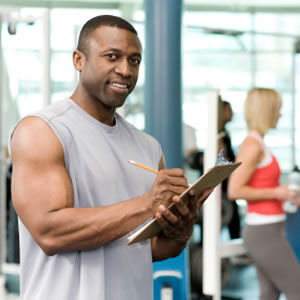 It is not necessary that either of you is a fitness guru before starting this business. What's most important is that you both are determined entrepreneurs out to make a profit.
However, as with any other business, research is absolutely necessary so that you could identify the niche that your business is most likely to make an impact.
Your partner may want to write out their experiences in a book and they might decide to share the writing load with you. The book might possibly touch on a subject that you both can relate to. But writing a book doesn't end there; you would need to get the book published and promoted before you both can earn from the book.
Resource: Business News Daily
Also read: 10 Profitable Side Hustle Ideas For Doctors