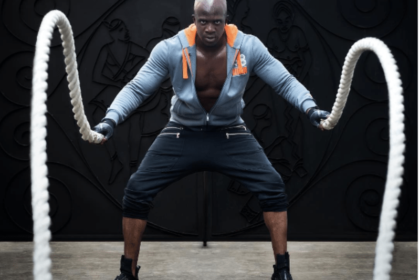 Mr Maje Ayida is a Nigerian wellness coach. He's CEO of the award-winning Health and Fitness Brand, Eden Lifestyle. The brand services various industries in Nigeria. On what he does, Maje is a TV host of a morning fitness show that airs across Africa. Apart from this, he is an accomplished international speaker and columnist. This may account for his recent appointment as Vice Executive Chair, Spa and Wellness Association of Africa, Nigerian Chapter.
Ready For Some Premium Inspo By Maje Ayida?
Maje Ayida was born in Lagos, although he's from the Itsekiri tribe in Delta State. He was raised with his siblings in a family of seven by both parents. His father, Allison Ayida served as the secretary to the Government of the Federation during the Military reign of Obasanjo.
He was brought up in the United Kingdom where he schooled fully. Still in the UK, he spent 10 years in banking. He came back to Nigeria after a while. Later, Maje Ayida founded the popular fitness facility, The HIIT Squad. The wellness coach often appears on the TV and radio. Not just for fun but to educate and motivate Nigerians on healthy living.
Here Are 10 Of Maje Ayida's Motivational Quotes
"Small Wins Really Matter."
When stuck at home, the small wins define us more than they ever have. Those sacrifices we make that seem uncomfortable go a long way in making us better. When you choose to go for a run when you could easily relax on the couch, that's a small win.
2. "Most Of The Time, The Problem Isn't The problem. The Way You Think About The Problem Is."
View this post on Instagram

Your mindset on issues matters a lot. If you believe you can, then you can do it. Your attitude is everything. Also, you need to develop a growth mindset. The mind that sees possibilities can achieve many things.
3. "A Goal Without A Plan Is Just A Wish."
It's good to have goals. And it's even better to have them written down. But when you have goals and don't have a written means of achieving it, it may never materialize. Then it remains wishful thinking.
4. "I Have Felt The Pain Of Being Torn Down And I Have Decided I Will Be Deliberate About Building Others!"

All too often, people find it easier to criticise one another instead of building each other up. And even in the middle of a crisis, man has become man's enemy. Let love lead. We grow when we help others grow.
5. "Everything You Want Is Waiting For You On The Other Side Of Consistency."
Consistency remains the key to standing tall in any pursuit. Although it may take time and efforts, yet you'll get there. It's what separates average from great. So, don't get tired along the way. You're almost there.
More Quotes From Maje Ayida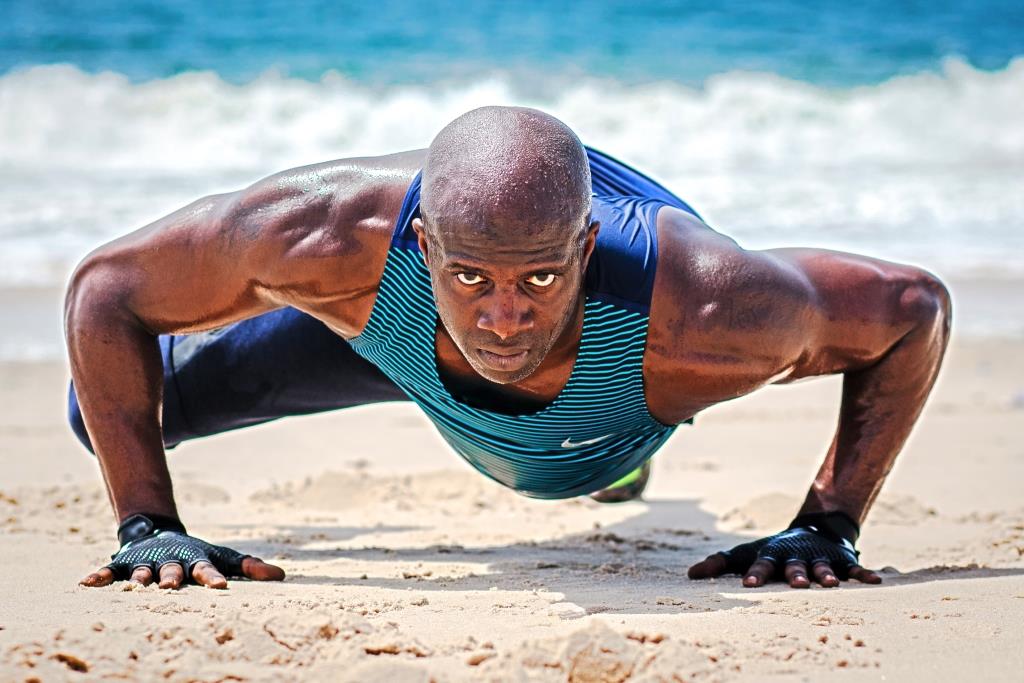 6. "Sometimes, You Have To Let Go Of The Picture Of What You Thought Life Would Be Like And Learn To Find Joy In The Story You Are Actually Living."
The sometimes is now. You need to reprogram. Also, learn to adjust to the present. You must learn how to make situations work for you.
7. "Be Prepared By Your Past, Not Defined By It."
Situations of life come in different shades. But we have the choice to either move on or remain on a spot. When you're hit by life's troubles, let them make you stronger. And learn from your mistakes.
8. "To Be Successful At Anything, You Don't Have To Be Different. You Simply Have To Be What Most People Aren't; CONSISTENT."
To be successful in life, you need to stand out from the crowd. You also need to be what others aren't. When others are going by the trial and error rule, be consistent. Don't follow trends unduly. But keep being good at what you do.
9. "Health Is Not About The Weight You Lose, But About The Life You Gain."
Healthy living goes beyond weight shedding. It's also about the general wellness of the entire body. In another vein, success is not just measured by the mass of wealth but how many lives you can impact.
10. Legacy Is Not Leaving Something For People. It's Leaving Something In People."
Physical possessions don't matter like impact made in people's lives. Because the former will perish but the latter will ever remain.
Maje Ayida can be said to be living a fulfilled life. This can be seen in his routines as he enjoys what he does. His profession as a wellness coach makes him meet people of various calibres. Also, he's making an impact by helping people stay healthy and live their best lives by fulfilling passion.
Also read: 10 Inspirational Quotes From Media Entrepreneur, Mo Abudu.