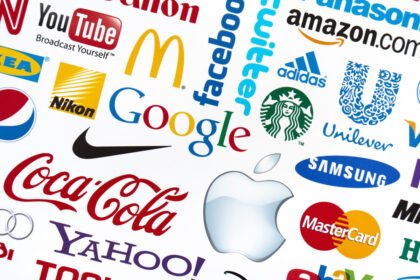 Why is branding important? Brand names are quite like human identity. They are a very important part of our existence as humans. Ever wondered what the world would be like if names didn't matter? The guess is you are thinking of a chaotic and confused race. That's why we'll be talking about the importance of branding for your business.
The same is relatable in the business world. Brand names are the distinct identities that stand a product and its company out; amongst a thousand and one others who sell similar products or offer similar services. There is, therefore, no gainsaying the fact that brand names are an important variable in the success story or otherwise of an enterprise.
It might take years of continuous delivery of quality products or services to build a brand that customers are explicitly aware of. But in other cases, brand awareness is a product of deliberate advertising scheme coupled with an efficient customer-client relation.
Why Is Branding Important To Your Business And Customers?
Having a brand that a large population of the business environment can not only recognize but relate with cannot be overemphasized. In the analogy made earlier, it is not debatable that the reputation and integrity of a brand in the market is a huge determining factor in the continuous operation or eventual winding up of the business.
Branding creates trust and eventually, customer loyalty
The only way a customer will stick to a particular business is when he or she has tested the quality of service delivery over a long period of time and eventually, come to the realization that he or she has been satisfied. This is how to earn customers' trust.
Brand names help to keep your ideal customer from competitive predators in the market place who are always scouting for new customers. With a brand name that has stood the test of integrity, consumers' loyalties are guaranteed.
Branding make it easy to introduce new products.
There are a number of reasons why companies introduce new products into the market space. It might be to counter competition, or knowledge of how to produce better, usually from deliberate research and training.  With a trusted brand name, companies can introduce these new products into the market space without fear of outright failure. This is because they have carved out a niche that people can relate with and most importantly, trust.
Importance of branding in marketing – it helps the bottom line
Passion aside, one of your main goals in business is to make money. You want to make sales but more importantly, you want to increase sales. There are a number of ways to go about it; one of them is a client's referrals. This happens when your customer tells another potential customer about your business and what you do; the former persuading the latter based on the level of knowledge and trust he has for the business or better still, brand name.
Referrals are only possible when the brand is registered not only with the Corporate Affairs Commission or other legally binding bodies; but when the company is registered in the heart of many. That is the subconscious mental awakening that happens in a customer's head once a need that relates to the service a trusted business provides is mentioned.
Branding gives confidence to your business
Falling back to the analogy, we can relate to sons or daughters of one rich man in our different spaces. If you pay close attention, in some cases you'll find out his siblings or children always walk around with their heads straight and shoulders raised. You can say the same about a business whose online-offline presence in the market place is hung on a reputable name; tested by almost everyone.
You should also know that your brand name links the name, logo, online and offline presence, and subsequently, products or service delivered and then makes them appealing to the business world.
Again, in the business world there are 4Ps:
Product
Price
Promotion
Place.
The success of the business rests solely on the marketing mix. But underneath all of these, comes the brand name.
It has gained relevance over time; such that you cannot mention two successful products without associating them with a brand name; especially one that people have tested and trusted.
How strong is your brand identity? How did you come up with your brand name?
Video: